Digital extension of FRUCHTWELT BODENSEE
FRUCHTWELT BODENSEE Website and Farming.plus
Complement your trade show presence with a comprehensive digital presence
The key to your trade fair success is your posts. Find out in the video how you can attract the right visitors to your trade show booth with good posts.
Mediapackage incl. Profile on Farming.plus (€ 500.00 net):
Attractive exhibitor profile
and publication of 3 posts on the event platform FRUCHTWELT BODENSEE
Publication of all posts on Farming.plus
personalised Newsletter to interested user (Presence on Farming.plus remain until end of October 2023)
Visibility on Print-Providerlist onsite
Please find more detailed Information here Advertisement options
You do not want to be part of Farming.plus?
You can exclude Farming.plus (-350,00 €, less visibility)
Extend your FRUCHTWELT-BODENSEE-profile with additional posts
Additional offer

1 additional post (Article, video, audio, event, in-house exhibition) *

€ 200.00 net
*applies to the event platform and Farming.plus (if not excluded), bookable directly through the Publisher, you can find further advertisement options here : Extension
Farming.plus
Visitors would like to be up to date 365 days a year around the agricultural industry. Farming.plus networks the industry 365 days each year and generates two to three times more visitors than the event platform prior to the fair. All FRUCHTWELT BODENSEE visitors use their Farming.plus account on the fair website, with which they follow themes and exhibitors.
You can publish posts throughout the year on Farming.plus and reach visitors in a targeted manner. Each post is shown in the personalised news feed and on the themed pages (Example), as well as being sent to interested visitors in the newsletter.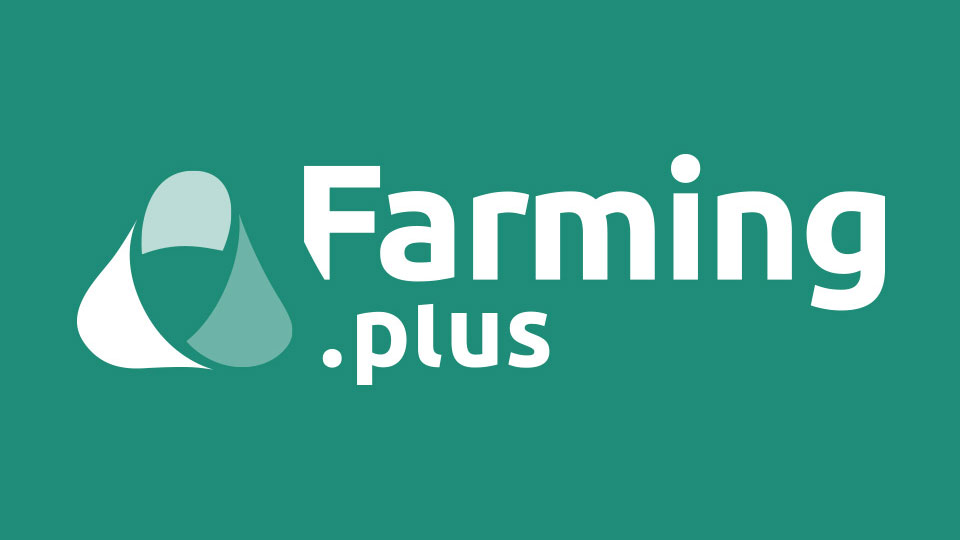 As part of the media entry fee, the articles you create for FRUCHTWELT BODENSEE are also automatically published on Farming.plus and sent to interested visitors in the newsletter. In this way you achieve additional reach and visibility - without any additional effort. If you also want to reach your target group after the event, Farming.plus offers you various online marketing packages at attractive conditions. The marketing packages are offered in cooperation with Conteo and invoiced by Conteo.
Farming.Plus has got 12.000 registered users, including visitors of the FRUCHTWELT BODENSEE.
What are successful posts?
Our philosophy can be described in 3 words: Content connects people.
True to this philosophy, your posts are the most important element on the show platform. Your posts are your "digital exhibit". They are here to attract the visitor's attention.


What is suitable as a post?
For your post to be read, it is important to create them in a lively and descriptive way. The best way to do this, is to tell a story.
Story: A customer example that shows your solution in application is an excellent way to highlight the benefits. True to the principle of "show - don't tell".
Enrich your posts with expertise. Perhaps you can make comparisons or point out facts to illustrate why your solution is unique? Example: Highlight the benefits: What benefit does your product promise? Time savings? Less costs? Address the problem and highlight how your product can help solve this problem.
Posts consist of text, a picture gallery (ideal format 16:9, can be cropped in the Conteo Publisher) and/or a video (on Youtube or Vimeo or transferred to Conteo to embed it), links and a contact person.
With your posts you draw people's attention to you - this cannot replace personal contact. Point out to the audience to get in touch with you. Conclude your post with a specific invitation: e.g. "Contact us for a first conversation" or "Visit us at booth XXX".
How to write clickable content
Dos
Donts

Choose an exciting title that mentions your product's USP.

The teaser text "sells" your post to the user. Choose a teaser text that convinces users to click on your post.

Mention relevant keywords in the text of your post. This ensures that it will be found by visitors via the search engine.

Use visuals to emphasise your title. Illustrate your post with appealing pictures or a short video.


Point out to the audience to get in touch with you. Conclude your post with a specific invitation: e.g "contact us for a first conversation".

Do not use a post to introduce your company - that's what the exhibitor profile is for.

Your posts are not meant to create a product catalogue with technical product descriptions. Think about how you would introduce your production in an interesting blog post.

Try not to use the plain product name as a title.

Do not write text in caps. This disturbs the flow of reading.

Do not put soley keywords in the teaser. Write an interesting short description in full sentences so that the visitor becomes curious and clicks on your post.
Recording of webinar from 7th December 2021
To find out further information, please watch the Recording of our webinar from 7th December 2021.
Contacts
The FRUCHTWELT BODENSEE website and Farming.plus are based on Conteo platform technology, which has already been successfully used at a large number of trade fairs. The Conteo Content Team supports you so that you can present yourself digitally in the best possible way.
FRUCHTWELT BODENSEE
Exhibitor service
T +49 7541 708-359
Conteo Content Team

T +41 44 552 44 64