Fair planner
Our fair planner accompanies you in your planning and preparation.
1. Registration
March - August 2023
Secure your stand and register now via our online registration portal!
Please send us your registration by the end of August so that we can take you into acount when planning your stand.
2. Your stand
September - November 2023
We will start the hall planning in September 2023.
We anticipate sending out stand proposals between September and November 2023.
We try to take your preferences into consideration. Please note that this is not always possible.
3. Admission
October - November 2023
After confirmation of the stand proposal you will probably receive the final confirmation of admission with your stand number and invoice between October and November 2023.
Your registration becomes binding with the admission and a cancellation is subject to charge.
4. Media entry
October - December 2023
The functions of the online catalogue are intensively used for visit preparation.
A well-filled exhibitor profile and contents are therefore important to draw visitors' attention to your company in advance.
You will be able to edit your exhibitor profile from the end of October 2023.
5. Advertisements
October 2023 - February 2024
Present your company in the best possible way to attract attention.
Use our free advertising materials and banners before the fair.
During the fair you can present your company ideally with advertising spaces onsite, walking acts and sponsoring.
We have compiled an overview with prices for you here.
6. Technical orders
October 2023 - January 2024

Technical orders such as electricity, water, carpet, suspension points, rental stands and much more can be ordered via our Online Service Center.
The login data will be sent to you along with the admission documents.
The orders have to be made by January 19, 2024.
7. Accommodation and travel
March 2023 - February 2024
Book your hotel or accommodation as early as possible.
As Friedrichshafen is centrally located on the northern shore of Lake Constance, you can reach it easily from all directions.
8. Exhibitors' passes
December 2023 - February 2024
Each exhibitor receives a number of exhibitor passes according to their stand size free of charge (stated on the invoice).
The exhibitor passes will be issued by means of voucher codes and will be available for download in the Online Service Center as soon as the invoice has been paid in full.
The voucher codes must be personalised online prior to the fair.
9. Set-up and dismantling
February 2024
Build-up is possible from February 20 to 22, 2024.
Advanced build-up must be approved by the project management and is subject to charge.
Dismantling is possible after the end of the fair until February 27, 2024.
Contact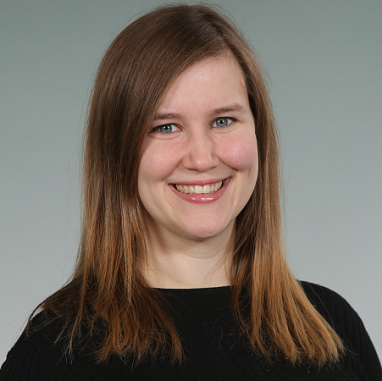 Alessandra Weigl
Project Manager Exhibitors
ph.: +49 7541 708 359